Carrow Falls Adventure Trail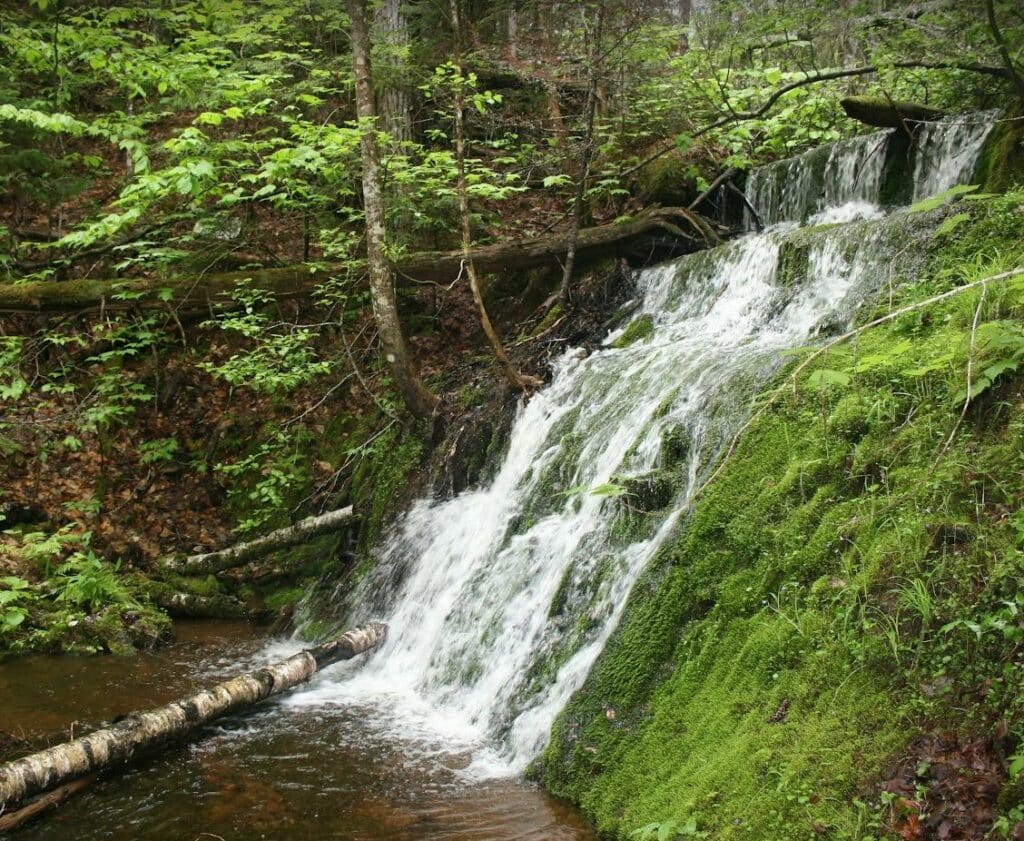 This is a very special place, easy to get to and environmentally sensitive. Carrow Falls is only a waterfall when it rains. The stream is only 1.5 km long. Carrow Falls is completely covered with a thick blanket of moss. It is about 5 meters high. There is a second falls high. There is a second falls downstream 100 meters.
Environmentally Sensitive: Rare plants are found along this brook. Please take a photo of them and leave them for others to enjoy. The moss covering the falls is also rare and very sensitive. It is important not to walk or climb on the moss covered falls. The walk downstream from the road is about 10 minutes. Take your camera.
GPS Coordinates: N 45°33'47.9″ W 66°36'11.8″