Come Visit our four covered bridges in our watershed. Only 60 covered bridges are left in NB .The nostalgia of a by-gone era or just wanting to sneak a quick kiss from your partner while traveling through attracts thousands of tourists each year. Come and visit and be sure to bring your camera.
Smyth Covered Bridge in Hoyt NB was built in 1912 and a 100 year celebration was held in 2012.  At the same time Covered Bridge Park was reopened for all to enjoy.
The pools under the bridge and above the bridge are favourite fishing spots. This also a good place to launch or take out your canoe or kayak.  Just make sure there is lots of water before you make your trip.
The Hoyt Fall Fair Committee and the Oromocto River Watershed have been instrumental in reviving this important and historical area. Prince Charles visited this park when he trained in Base Gagetown many years ago. K.C.Irving donated the land to the community in the 1970's.
In 2014 Pete Brook, which runs through the park , will undergo a major stream restoration.  Riffles and pools will be made to provide refuge for Atlantic salmon par and smolt. This is a cold water brook and was home to 31 salmon par and smolt in just 100 meters. The 2010 January flood saw this stream completely destroyed as a holding habitat for salmon and trout-thankfully we will bring this stream back.
Carrow Falls and Pete Falls are just minutes away from the Smyth Bridge park and are a must see .
Map/Directions
GPS Coordinates
Smyth Bridge: N 45 34.389' W 66 34.724'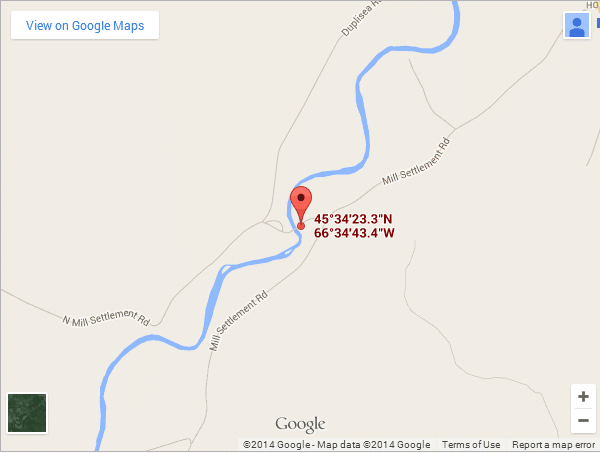 Hoyt Station: N 45 34.439' W 66 32.356'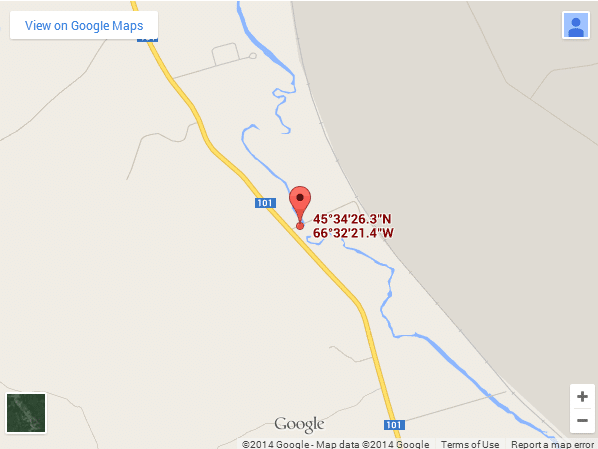 Patrick Owens: N 45 48.229' W 66 37.175'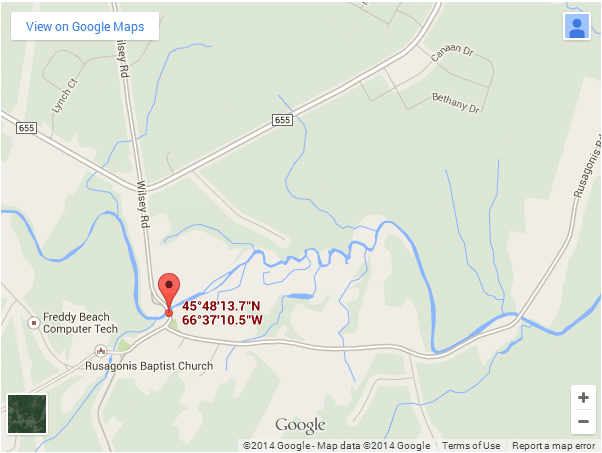 Bell Bridge: N 45 32.098' W 66 36.612'