Hemlock Grove Adventure Trail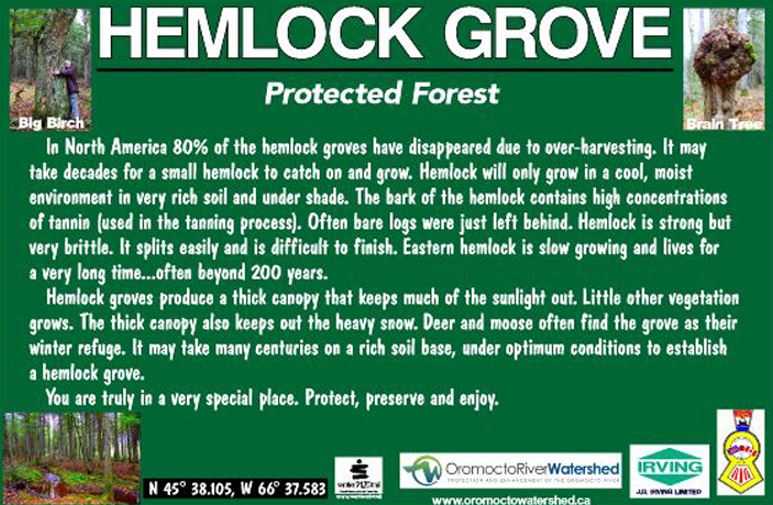 In North America 80% of the hemlock groves have disappeared due to over harvesting. It may take decades for a small hemlock to catch on and grow.
Hemlocks will only grow in a cool moist environment in very rich soil and under shade. The bark of the hemlock contains high concentrations of tannin; this tannin is used in the tanning process. Often bare logs were just left behind.
Hemlock wood is strong but very brittle. It splits easily and cannot be easily finished. Eastern hemlock is slow growing and lives for a very long time, often beyond 200 years.
Hemlock groves produce a very thick canopy that keeps much of the sun light out. Very little other vegetation grows under a hemlock grove. The thick canopy also keeps out the heavy snows of winter. Deer and moose often find the hemlock grove as their winter refuge. It may take many centuries on a rich soil base under optimum conditions to establish a hemlock grove. You are truly in a very special place, protect, preserve and enjoy.
NOTES: Old woods road to the site, signed. Summer and fall road. Delightful experience on a hot day, it is nice and cool and peaceful.
GPS Coordinates: N 45°38'5.86″ W 66°37'34.68″