Sand Brook Falls Adventure Trail
Only 10 minutes off the road, one of the very few waterfalls that you can walk behind. Only about 4 meters high and it is beautiful! There are two short caves on each side of the falls, 3 to 4 meters deep.
NOTE: Remember, Sand Brook Falls 4 is just 50 meters upstream from Sand Brook Falls 3. Most people miss it. This is a fun place to be .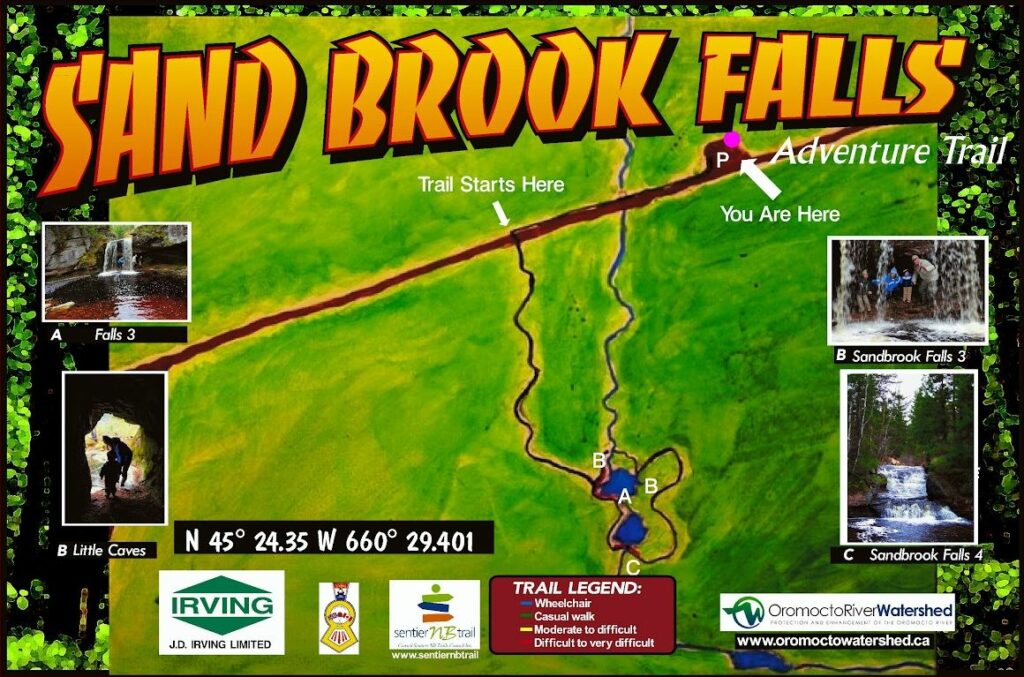 Trail Head GPS Coordinates: N 45°24'14.81″ W 66°29'31.16″