Bald Mountain Adventure Trail
This is a very exciting trail. Just 500 meters to the top from the trail head. The top is very bald and one can see over 30 km. The trail has three degrees of difficulty. Many rock climbers visit here, as it has a rating of 8/10. The sheer drop will take your breath away. Three trails to challenge your skill level.
On Provincial Maps, Bald Mountain is referred to as Bald Hill.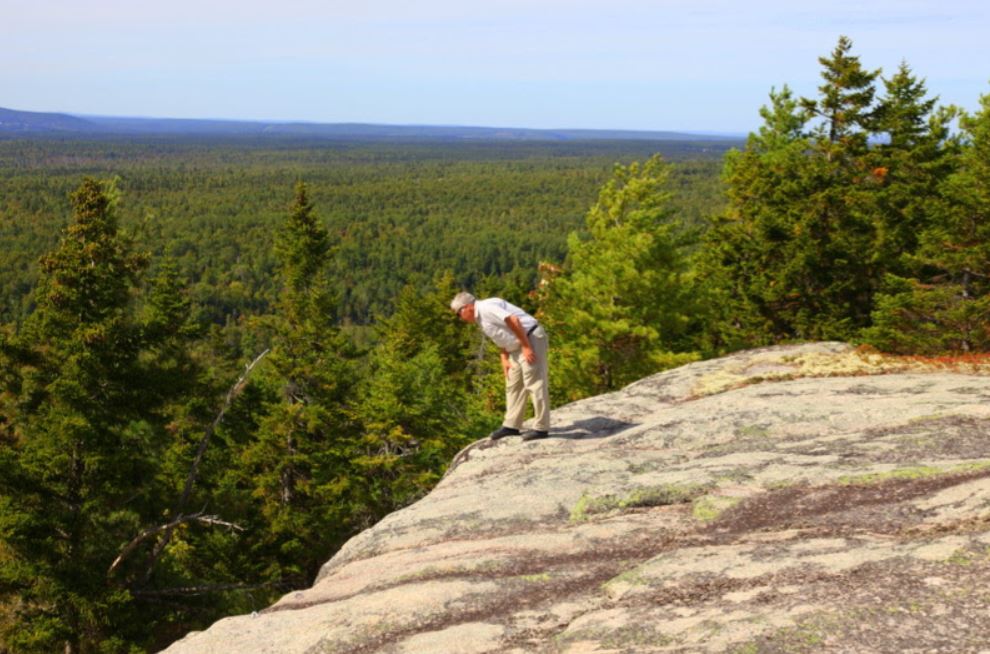 GPS Coordinates: N 45°28'1.32″ W 66°30'15.86″