Pete Brook Adventure Trail
Pete Falls is about 4-5 meters high. The falls is 500 meters from the woods road on top of the hill. The trail follows the brook. To get to the bottom of the falls continue through on the trail and take the first left trail down. Some hikers walk up the stream from the Duplissie Road. This takes 1 hour 15 minutes one way.
When visiting this falls, make sure to visit Smythe Bridge Park and Claredon Falls.
Trail Details:
Access Road and Trail Head fully improved. Parking for 6 Cars.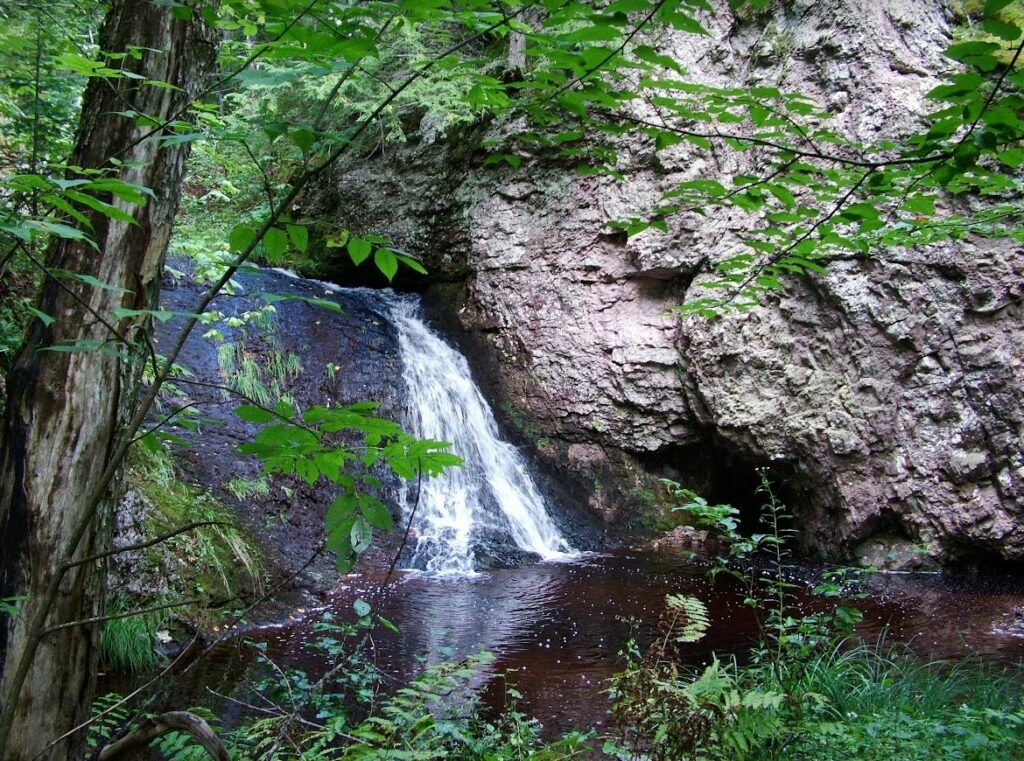 GPS Coordinates: N 45°34'54.1″ W 66°35'44.2″